Ephesians 6:11 – "Put on the full armor of God, so that you will be able to stand firm against the schemes of the devil."
As a Christian, you are often confronted with non-believers saying things that could make you doubt your faith. Sometimes you might feel like you are being forced to accept other people's beliefs due to peer pressure. Standing strong in your faith is essential to keeping your faith and trust in the Lord.
This type of situation is similar to the image of gold and the blazing furnace mentioned in Daniel 3. King Nebuchadnezzar made an image of gold that was sixty cubits high and six cubits wide. He summoned magistrates, judges, treasurers, advisers, governors, prefects, and satraps to stand before it.
"Then the herald loudly proclaimed, "Nations and peoples of every language, this is what you are commanded to do: As soon as you hear the sound of the horn, flute, zither, lyre, harp, pipe and all kinds of music, you must fall down and worship the image of gold that King Nebuchadnezzar has set up. Whoever does not fall down and worship will immediately be thrown into a blazing furnace."
This is similar to the peer pressure some Christians feel from others on a daily basis. Well, maybe not to the extent that they will be thrown into a blazing furnace, but maybe you will feel like it emotionally.
Nebuchadnezzar was furious when he realized Shadrach, Meshach and Abednego did not worship the image of gold. Shadrach, Meshach, and Abednego told King Nebuchadnezzar "We do not need to defend ourselves before you in this matter. If we are thrown into the blazing furnace, the God we serve is able to deliver us from it, and he will deliver us from Your Majesty's hand. But even if he does not, we want you to know, Your Majesty, that we will not serve your gods or worship the image of gold you have set up."
As you know, Shadrach, Meshach, and Abednego were tossed into the fire but survived without any harm. When you are confronted with aggressive people pushing and forcing you to believe in their gods stand strong in your faith!
Phillippians 1:27 – "Only conduct yourselves in a manner worthy of the gospel of Christ, so that whether I come and see you or remain absent, I will hear of you that you are standing firm in one spirit, with one mind striving together for the faith of the gospel."
---
Wilson Alvarez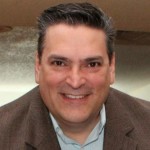 is a Business & Technology Evangelist. Mr. Alvarez is a John Maxwell Certified Speaker, & loves ministry work. He has been involved in Kairos Prison Ministry as well as other Men Ministries. He is the President of the Christian Chamber of Greater Miami. Mr. Alvarez's talents, according to Gallup: Activator, Futuristic, Relator, Ideation and WOO! For ministry opportunities please contact Mr. Alvarez at 305-386-6165 or via info@wilsonalvarez.com.