Proverbs 14:29 – "Whoever is patient has great understanding, but one who is quick-tempered displays folly."
Difficult times tend to lead to the feeling of anxiousness, stress, and anger. Have you ever been going through a difficult time in life and made a bad decision? Chances are once you calmed down you wished you wouldn't have been so quick to act on the decision.
This situation happens to many people. If you have made a bad decision while stressed or angry, forgive yourself for it and make sure you don't repeat the mistake in the future. Life has many difficult challenges that will encourage you to deepen your faith. Developing patience in your life will benefit you.
The next time you have a difficult issue in life stop for a moment and take a deep breath. Write down the problem and absorb the issues that surround it. Then, reach for your Bible to find guidance in scriptures. Surrounding yourself with good people that have strong faith is helpful and will encourage you to be calm and patient. Attending bible study and reaching out to others for advice will provide emotional support during difficult times.
If you are not a naturally patient person, developing the skill can be overwhelming in the beginning. But, don't give up. You are not alone. Everyone who has difficult times in life is eager to fix the problem and make it go away. Sometimes, specific problems are not so easy to fix. This is where faith and patience become valuable tools to surviving.
An excellent example of a difficult issue that forces people to be patient is illnesses. Whether the illness is short or long term, it takes patience during recovery. Most people are used to the common cold that generally takes about a week or more to recover from. Usually, medication, rest, and healthy food help solve the issue. But, what happens if you were diagnosed with a serious long term illness? Chances are you are eager to feel better and overcome the illness. During this time in life, many people improve their relationship with God and learn the art of patience. Surprisingly, most patients that have survived long term illness say they wouldn't go back and change anything if they were allowed to because the journey through it made them a better person.
Patience and faith go hand in hand. Difficult issues arise in life that needs to be addressed. Always handle difficulties with grace, faith, patience, and love.
Psalm 30:5 – "For his anger lasts only a moment, but his favor lasts a lifetime; weeping may stay for the night, but rejoicing comes in the morning."
---
Wilson Alvarez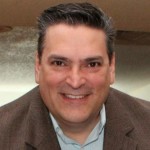 is a Business & Technology Evangelist. Mr. Alvarez is a John Maxwell Certified Speaker, & loves ministry work. He has been involved in Kairos Prison Ministry as well as other Men Ministries. He is the President of the Christian Chamber of Greater Miami. Mr. Alvarez's talents, according to Gallup: Activator, Futuristic, Relator, Ideation and WOO! For ministry opportunities please contact Mr. Alvarez at 305-386-6165 or via info@wilsonalvarez.com.